How using electronic signatures has helped clinical researchers meet compliance requirements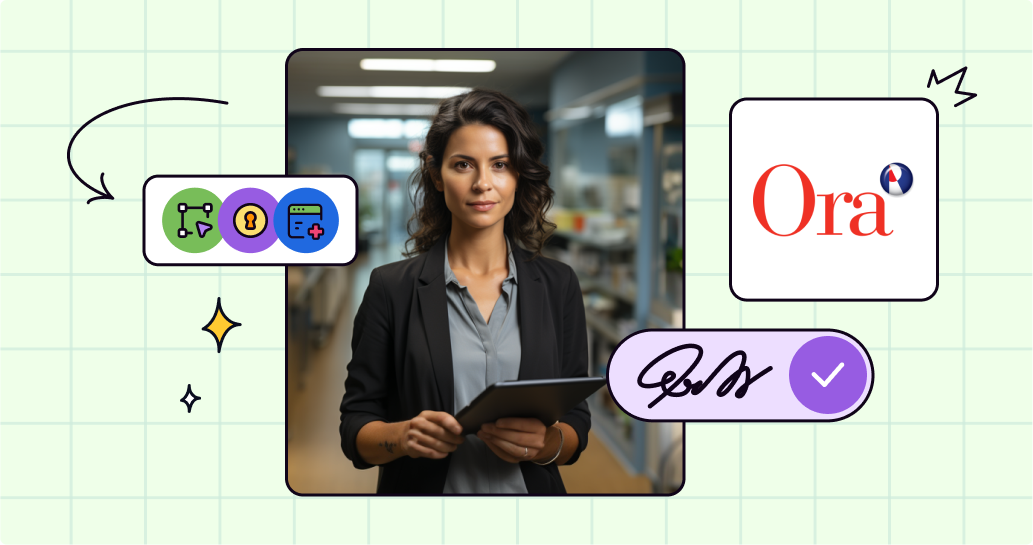 Ora Clinical is a full-service ophthalmic research organization based in Andover, Massachusetts. With over 600 employees across the US, Canada, and Europe, Ora conducts clinical trials in regards to ophthalmology, studies of the eye, and a range of ocular issues.
Because of the nature of their business, Ora Clinical is required to adhere to 21 CFR Part 11 compliance. We spoke with Ivan Veloz, Associate IT Manager, and Josh McConaghy, Clinical Systems Analyst to learn how eSignature app signNow has helped them do that.
Optimizing the compliance paperwork process
Ora Clinical conducts many clinical trials per year, and any document that gets signed for a clinical trial must be Part 11 compliant. Documents for Ora may be between the company that hires them to run clinical trials, internal staff and project managers, or clinical trial participants, so it can be quite time consuming to get all those signatures. To add to the challenge, when the documents are updated annually, they must be revisited and need an electronic signature.
"We were looking for a replacement for DocuSign, and we knew signNow was a great candidate because they are part 11 compliant, but they also have other appealing qualifications we were looking for," explains Josh. "The ability to keep an audit trail, the ease of usage, and the price were all signNow benefits that influenced our decision."
After 2020, the challenge of obtaining paper signatures was exacerbated due to the pandemic. The employees of Ora Clinical are currently fully remote, so they really benefit from eSignature and digital software like signNow.
"Aside from online document signing for trials, we use signNow internally for other documentation," says Ivan. "We hand out computers and software and hardware to people and they need to sign agreements. signNow makes it easy for us to create the templates and forms we need. It allows us to function as a company a lot more smoothly."
Easily creating audit trails
For a company that organizes and conducts clinical trials, having up to date standard operating procedures (SOPs) is critical. SOPs are step-by-step instructions of what to do in certain events and it's necessary for every person involved in a clinical trial to have access to all relevant SOPs.
"Because we deal with so many trials and have so many sponsors, we do a lot of audits," explains Ivan. "It's imperative that our SOPs are up to date and that all necessary signatures are captured. It is time sensitive and using signNow, which allows us to input information, send it to the right party, and immediately get it back is priceless. It has saved us so much time."
As many as 150 people at Ora are using signNow to upload and eSign documents. Some are visiting clinical trial sites in person and need signatures on the spot, and signNow makes it easy to go into the system, grab what they need, and get things done in a timely and efficient manner.
Favorite signNow features
Both Josh and Ivan consider themselves to be tech-savvy and have found it simple to implement and maintain signNow. They credit the signNow support team with making that a reality.
"Big kudos to the signNow support team," says Ivan. "They were very hands-on during our implementation. We had many questions which we got answers to right away. They are a great team."
Josh says the ability to create templates is his favorite feature, while Ivan is thrilled that signNow integrated so well with the SSO Authenticator they were already using.
Josh also loves that signNow keeps track of all documents that have ever been sent out. "I can search for any and all documents that have been sent through our company account, which has saved us from big headaches," he explains. "With people coming and going from the company, docs can get misplaced. With signNow, I can just do a search by the document name and I'm able to pull it up and download what I need."
Ivan ended the conversation with one final thought: "It's not until you have a tool like signNow that you realize how easy your day to day is."
Speed up your document turnaround with signNow – Enjoy a seamless eSignature experience anytime and anywhere, on any device
Contact us to learn more about signNow
Fill out this form and one of our sales representatives will contact you shortly. We'll provide you with more information about signNow and help you integrate eSignatures into your document workflows.
Thank you for subscribing!
Thank you for subscribing! You'll be the first to know all signNow news, trends, and updates. Stay tuned!
Sign up for our newsletter
Get all the latest signNow news directly to your email